Lebowskifest @ The Wiltern 5/25/18
Words and Photos by Anthony Mehlhaff
Lebowskifest @ The Wiltern 5/25/18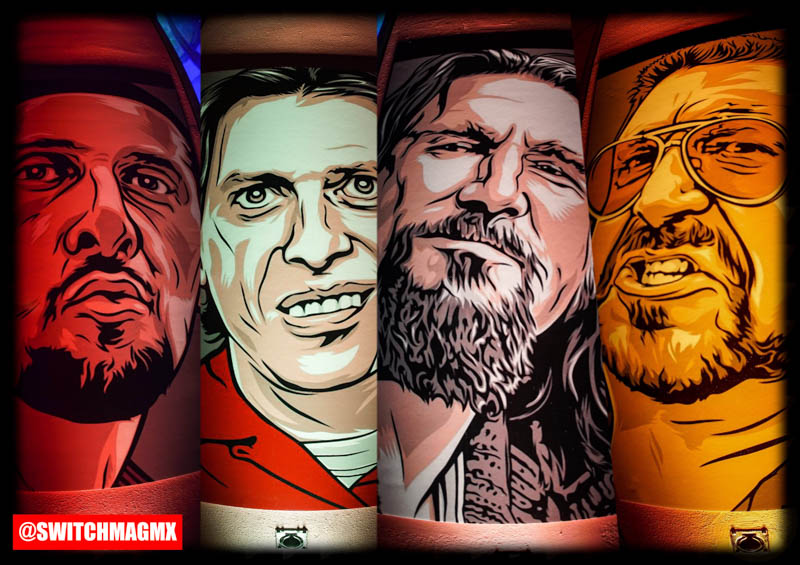 "I'm a Lebowski, you're a Lebowski, that's terrific.  But I'm busy as I image you are."  But I'm not Mr. Lebowski, I'm just some dude that went to the 17th annual gathering of The Dudes at The Wiltern. This was my first year attending and as a fan that has a tattoo memorial to "The Sweet Prince" Theodore Donald 'Donny' Kerabatsos, I noticed more than a few characters missing.  Donny being one of them.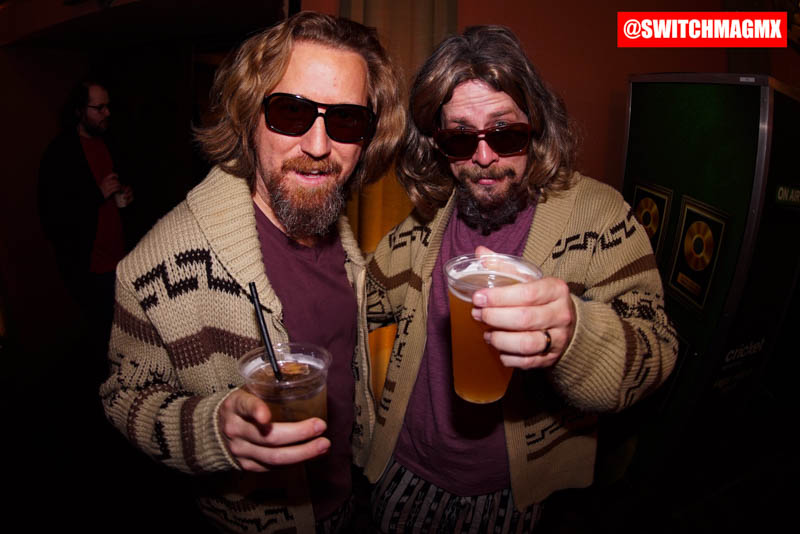 The fest had no lack of Dudes and Walters and I was given several business cards to have varying ages and heights of Dudes, I assume show up to my birthday party or something.  Where's Jackie Treehorn?  Da Fino?  The private dick!  NO Woo, No fucking Smokey?  How am I gonna yell, "over the line, it's a league game, Smokey" without fucking Smokey! Wait, never mind, this chick is over the line on the carpet.  That crisis averted, no Malibu police Chief?  NO little Larry and his fucking homework or Pilar?  Sam Elliot cowboy?  No rug to tie the room together or to urinate upon?  No Knox Harrington, the video artist?  You know, the guy with a cleft asshole.   But as I bitch, I'm remembering why this movie is so iconic, at least one extra reason.  All the unforgettable characters.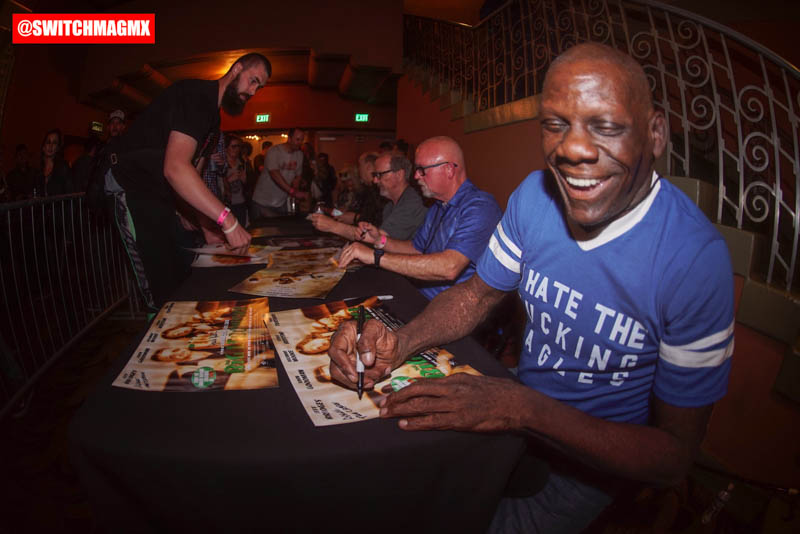 Bunny and Karl Hungus made an appearance, Jesus "Fuckin'"Quintana, and more Walter Sobchaks than you could ever wave a gun at in a packed bowling alley durning a league game.  "Doesn't anyone give a shit about the rules anymore!"  They even had autograph signing from some of the movies unsung heroes like the corvette owner, (who I didn't even recognize) played by actor Luis Colina. The famous "You see what happens when you fuck a stranger in the ass, Larry." "I kill your fucking car" scene! Or better yet the infamous tv edited version, "You see what happens when you find a stranger in the alps?"  Watch here it's gold.
 Marty, "The Dudes Landlord" played by actor Jack Kehler was also at the table and yet another character that has a line I use every time I hear an Eagles track, the taxi cab driver, played by actor Ajgie Kirkland who even sported a football style T with those beautiful words, "I hate the fucking Eagles" silkscreened across the front!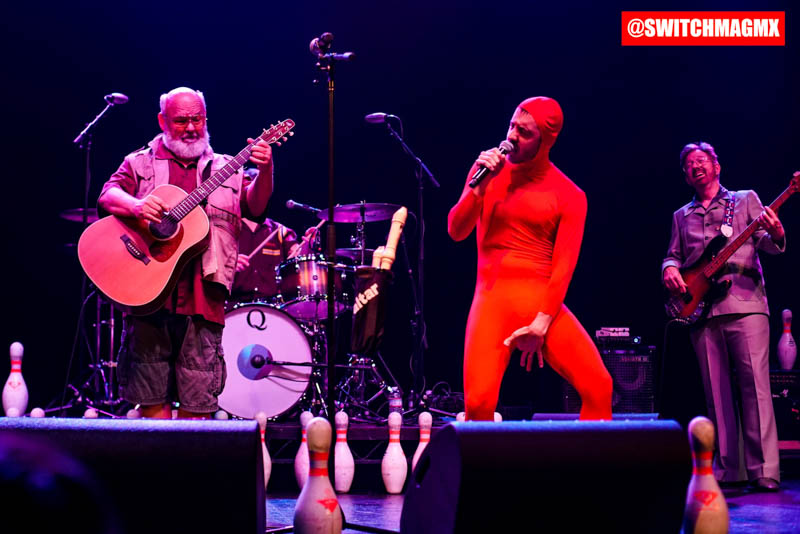 I started off bitching but it was simply to rile the hardcore fans up.  But seriously, you couldn't go to an event that had more friendly people at it, smiles for miles, White Russians in hand and the love was truly far out.  I'm sure if there where any dicks in attendance, their aggression would not stand.  The night was still young when Kyle Gass Band played covers of greats from the movie like Credence and even a Thin Lizzy cover but something magical happened when John Spiker showed up as one of the nihilists'  from the dudes nightmare and covered "Queens, Can't Stop Me Now."  It brought the house down.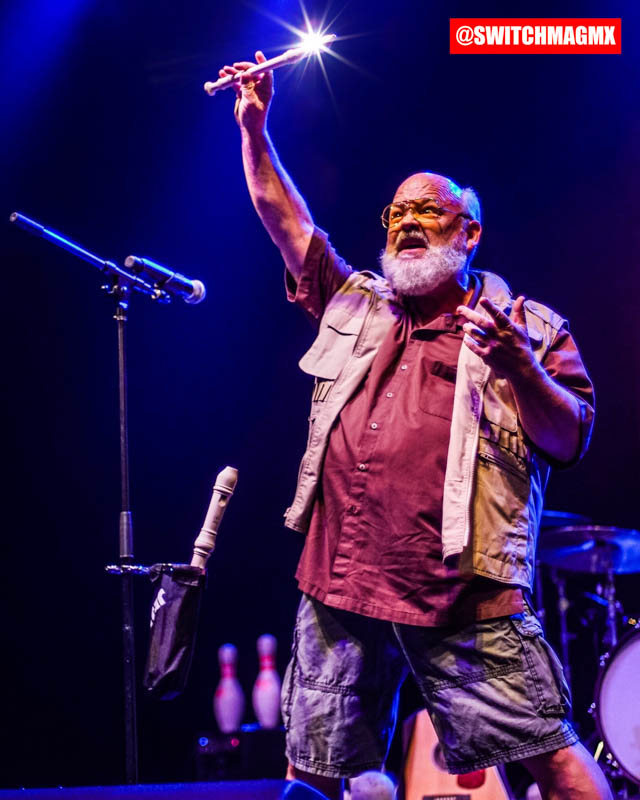 The night ended as all opening Lebowski fest nights do with a screening of the Coen Brothers classic film that we all know and love "The Big Lebowski."  I highly recommend this event and next year I'm gonna also have to do the bowling night as well because I have a suspicion that more characters from the film might show up to bowl.  "What's this day of rest bullshit?"  There is no time for sleep when it's Lebowski Fest Weekend and next year get your ass out to it and enjoy life.