Obituary @ The Glass House 5/26/18
Fotos y Palabras Por Hugo Juarez
Obituary @ The Glass House 5/26/18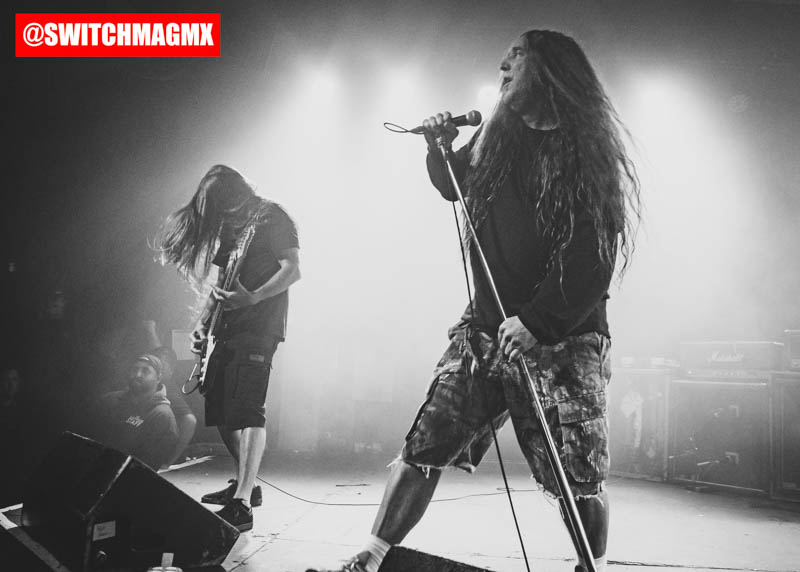 Another great show is underway just a little outside of Los Angeles where all the main shows are playing. We're witnessing and amount of heavy chaos in Pomona California, at the Glasshouse. While the line up looks promising enough to enjoy, unfortunately my luck was not so much with me at the first half of this show. Oddly enough I showed up half an hour to the show only to find out that my name was not on the list to take photos, after a number of calls I was let in finally but right after  'Skeletonwitch' had played who performed just after the opening band 'Dust Bolt'. though I couldn't get in I was able to hear bits and pieces of most songs, the crowd seemed to enjoy every moment of it.
Pallbearer
Nonetheless, after getting access to get inside I was getting ready to see 'Pallbearer' our from Arkansas who were able to grant us with some mesmerizing slow doom. As a fan of these particular tones it's easy to pick up what types of influences this little town quartet are into. It's interesting to have such a "slow paced" band ended up on this line up, most of the performances 
tonight
 were more centered toward angst and adrenaline driven music. Where as 'Pallbearer' is on a whole other spectrum. Amazingly enough the crowd loved it, with every head in this building staying focused on the stage. The musical performance was astonishing, however in terms of engaging with the audience I did not see a whole lot of interaction happening. Does the band deliver? I'd say so and I look forward to catching the spectacle that is 'Pallbearer' in the near future again. The band will continue this tour with the rest of its lineup until June which is worth going to and also will be playing in the Montebello Rockfest as well as Brujeria and Anvil in late June.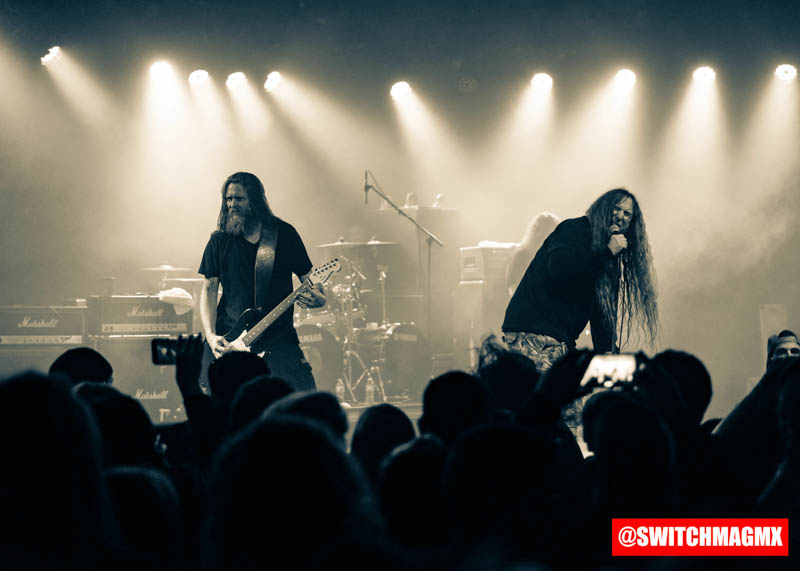 Obituary
Now because I didn't get a chance to catch the first bands I made sure I was wherever I could be for this set. Starting off with third iconic banger from their first album playing 'Stinkupuss' we know we're in for a good treat. What I really like about shows happening in Pomona is that the house gets packed but not ridiculously to were you can move like most venues. Hailing from the depths of the Florida Death Metal Scene, these titans know how to work a crowd and Obituary has a way of delivering the goods. Their sound, their style and their bravado is definitely on point and the crowd enjoyed every second of it. The great thing about seeing them perform live is that distinction of knowing they play just as slow which has you feeling those grind core style tones deep within your belly. The best songs being "Sentence Day", "straight to hell", "Find the Arise" and "Turned inside out". Just going over their 30 yr anniversary as a band Jon Tardy can still pull off his iconic vocals like a champ. After this tour Obituary is set to fly overseas with Lamb of God, Anthrax and Slayer which is definitely a heavy line up worth catching. Another great show at hand like always!