Marty Friedman interpretó música de su nuevo álbum 'Wall of Sound' con su nueva banda en el legendario Whisky A Go-Go en Los Angeles, California. Uno de los momentos más destacados de la noche fue ver a su bajista, Kiyoshi Manii, y el baterista, Chargeeee realizar durante el show. El baterista miraba directamente de los años 80 con el pelo grande, maquillaje, y un estilo técnico asombroso. Cada vez que golpeaba un tambor, toda la habitación lo sentía. Mientras lo veía actuar, seguía recibiendo flashbacks de los videos de Motley Crue de MTV.
Su bajista, Kiyoshi, fue absolutamente emocionante. Es muy difícil mirar lejos de Marty Friedman tocar la guitarra durante un show, pero su banda de apoyo fue definitivamente robar el centro de atención durante la mayor parte de la noche. La música de Marty está muy en la línea de rock duro clásico con una mezcla de metal de velocidad que él es conocido por. La música era muy edificante y divertido de escuchar.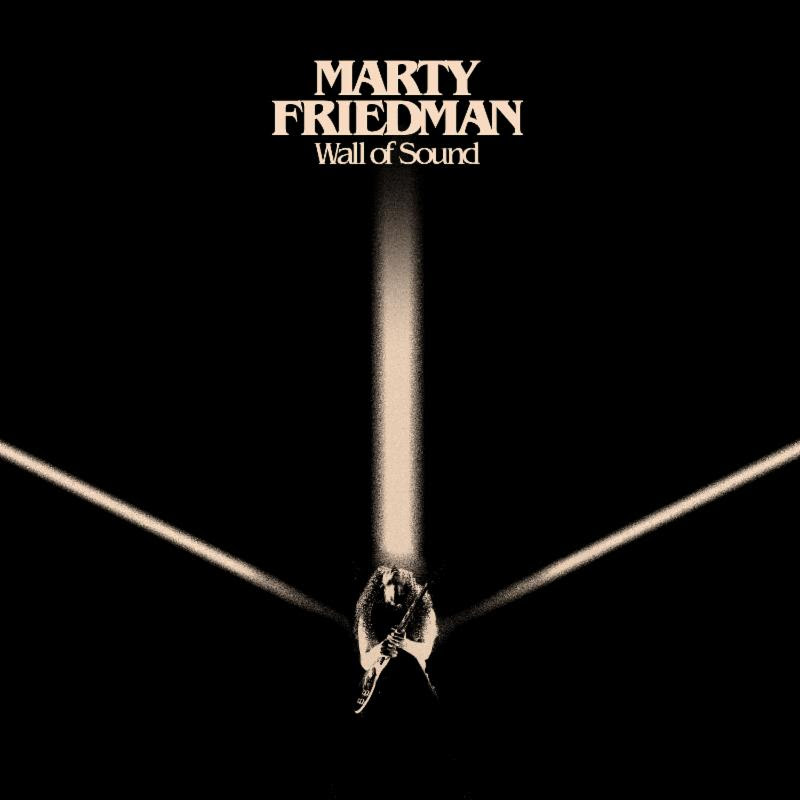 Wall Of Sound amplía y destruye cualquier noción convencional de música instrumental. El álbum fue producido por Friedman, producido por Paul Fig (Ghost, Rush, Alice in Chains) y mezclado por Jens Bogren (Lamb of God, Opeth). Wall Of Sound esta disponible en todas las plataformas digitales, disco compacto y viene en cinco variantes de color LP de edición limitada:
Marty dice: "El video de" Whiteworm "tiene una apariencia Japonesa" real "definida, pero no la" mirada Japonesa exportada "que mucha gente está familiarizada cuando ven contenido relacionado con Japón. El video fue directado por Junya Masuyama, que ha hecho videos con superestrellas de todos los géneros de la música Japonesa.
Lo elegí para desafiarlo a poner a yo mismo en una atmósfera muy Japonesa de tal manera que no era "Japón sobrecarga". Fue muy fácil para él hacerlo, ya que sus videos tienden a ser minimalistas, con el enfoque en uno o dos temas sutiles. En este caso los temas son la idea muy delicado y simple de un niño jugando un videojuego esperando a que la lluvia se detenga, y yo jugando agresiva y calmadamente. Japón puede ser conocido por su locura, pero también ronda el mercado en cosas sutiles. Fui la ruta sutil en este video para contrastar con la locura del trabajo de la guitarra en "Whiteworm".
Escucha tres temas más de Wall Of Sound:
Puedes comprar el álbum en http://smarturl.it/MartyFriedman