Otro show agotado para John 5 y su banda The Creatures el domingo por la noche en el Slide Bar en Fullerton, California. La banda estaba lista para otra noche de locura instrumental. La noche anterior, John 5 tuvo a Ace Frehley de 'KISS'. Sus roadies montaron el escenario con los personajes de Halloween, mientras que las interpretaciones espeluznantes de las canciones de cuna de los niños jugaban en el fondo dando una sensación de "Halloween III temporada de la bruja".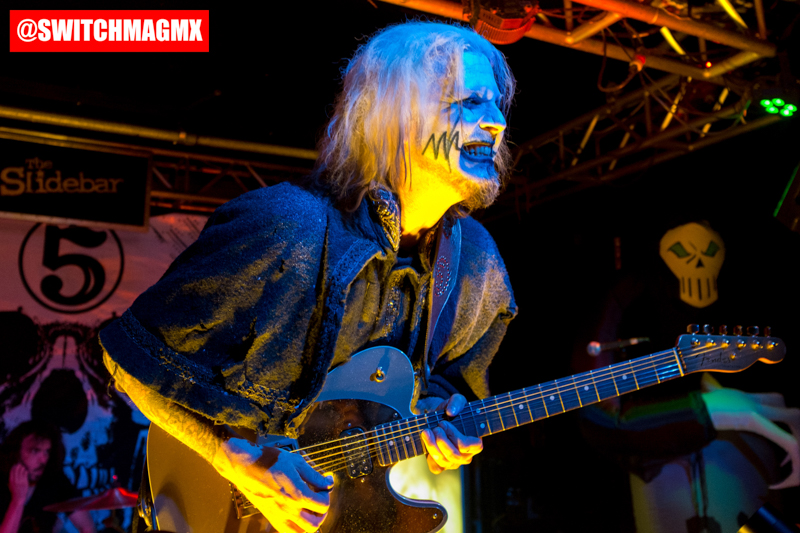 El humo llenó la habitación mientras los fanáticos aplaudían cuando John 5 comenzó a atascarse entre bastidores. ¡Tan pronto como se revela usando su famoso maquillaje facial junto con una boca multicolor resplandeciente, la multitud se volvió loca! Al comenzar el show improvisado, "Flight of the Vulcan Kelly" de su álbum anterior: "Ten cuidado con ese Axe" la multitud parecía estar más que satisfecha. La banda siguió con éxito, "Here's to the Crazy Ones" de su último álbum de estudio. Continuando en "This Is My Rifle", "Making Monsters" y muchos más.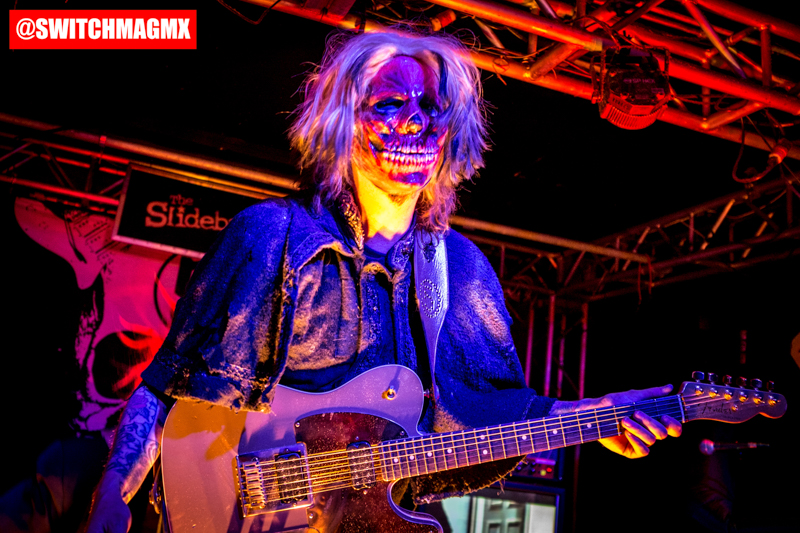 En un momento, John 5 regresa al escenario con una máscara de su propia cara llena de maquillaje, solo para que un personaje espeluznante se cuela en el escenario para arrebatárselo revelando uno diabólico debajo. La multitud disfrutó de la experiencia teatral de Halloween y lo elogió por sus asombrosos jirones de guitarra.
Se tomó el tiempo para desacelerar las cosas y rendir homenaje a su país de fondo amoroso con la portada de Jerry Reed, "Jiffy Jam" con burbujas volando en el aire que el público tuvo tiempo de disfrutar John 5 mostrar su lado tonto con un pequeño baile maravilloso. La gira continúa hasta el mes de abril y la próxima parada mañana por la noche en Ventura, California, en Discovery Ventura. Si tienes la oportunidad de ver uno de sus shows seguramente no te decepcionará.
John 5: Twitter Facebook Instagram