Ho99o9 & 3TEETH @ 1720 Warehouse 4/26/18
Ho99o9 @ 1720 Warehouse Fotografia Por Anthony Mehlhaff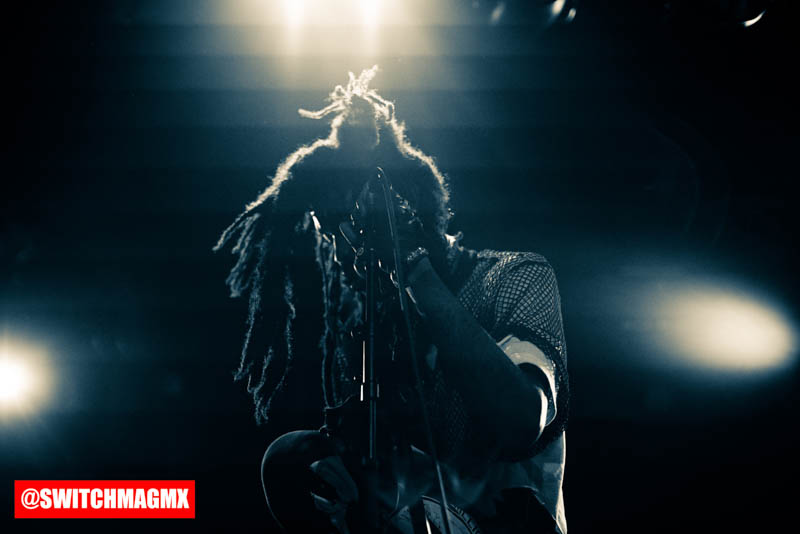 Durante más de 9 meses había oído hablar de una banda llamada Ho99o9 (pronunciada HORROR) que era una banda de punk rock que parecía mezclar el rap y el punk de una manera muy diferente. Esto no era Nu-Metal, sino un estilo completamente nuevo de música que describiría como la toma de los espectáculos en crudo y hardcore (por no mencionar actuaciones desnudas) de GG Allin y los flujos oscuros y dementes de un antiguo hermano Lynch Hung, (piense en "Season of The Da Siccness"). De todos modos, me tenían en G.G.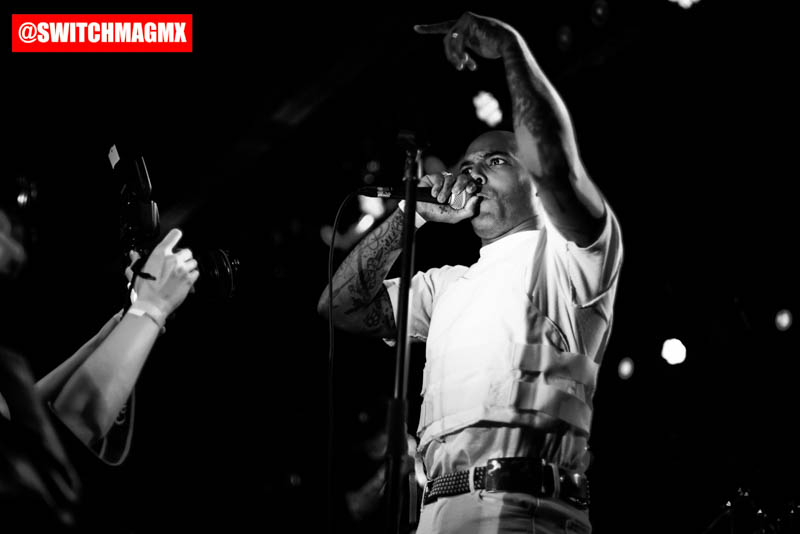 Los extrañé en un par de shows diferentes en Los Ángeles y cuando se anunció que abrirían para Avenge Sevenfold más adelante en el verano, pensé que tendría que esperar hasta entonces para verlos. Pero afortunadamente Ho99o9 ha estado recorriendo América del Norte con 3TEETH y su gira llegó a su fin con 2 espectáculos en 1720 Warehouse, un lugar bastante joven ubicado entre una tienda de campaña y graffiti de pandillas cerca de DTLA.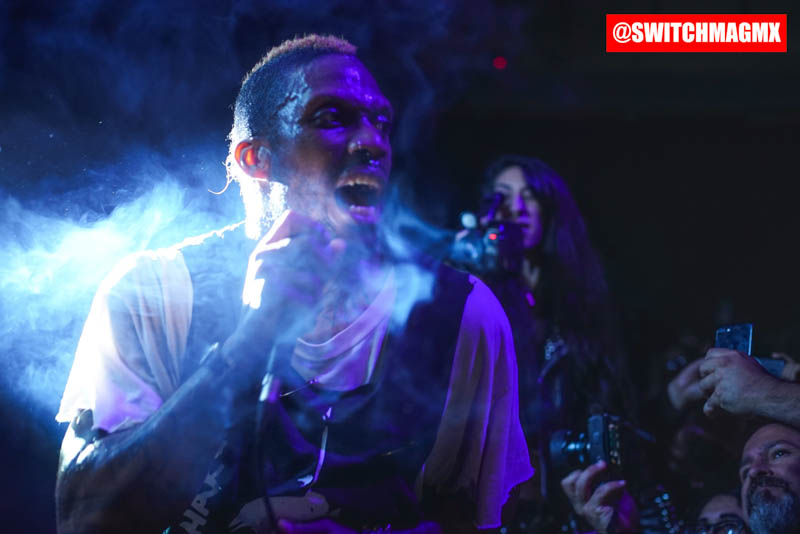 El lugar permaneció bastante vacío ya que HXLT luchó con problemas de sonido y micrófono, pero una vez que lograron resolver las dificultades técnicas, la multitud se engrosó y la energía aumentó un poco. Quiero decir que HXLT lo trajo, pero como en la mayoría de los shows en los que he estado en Los Ángeles y en otros lugares, las multitudes se presentan para una banda de la que han oído hablar y no salen para los abridores. ¡Qué montón de pollas!
Las sectas de la calle jugaban en lo que parecía ser una tienda Spirit Halloween con la cantidad de jugo de niebla que bombeaban en la multitud antes de que Leo Ashline corriera a través de la gente que balanceaba una motosierra. (Esto realmente sucedió)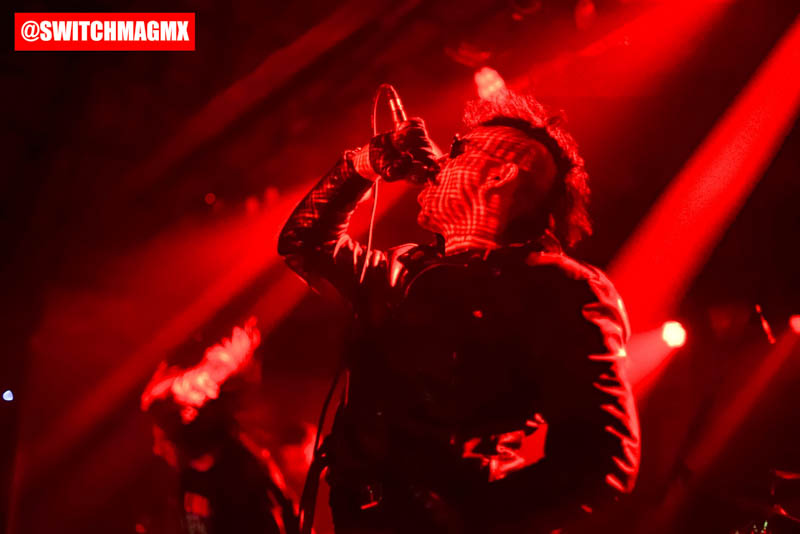 3TEETH fue el siguiente y parecieron verse ligeramente afectados por la larga gira. No me malinterpreten, mataron pero nada extra de ellos y su actuación me recordó su set en Blackest of The Black el año pasado.
Ho99o9 esperó a que el 1720 se llenara antes de subir al escenario, pero como la noche se hizo vieja y se acercaba la madrugada, theOGM, Eaddy y Brandon Pertzborn subieron al escenario. Un buen indicador para determinar un gran intérprete en vivo generalmente significa que también son increíblemente difíciles de fotografiar y estos tipos son eso. Te mantienen alerta. Durante 2 meses antes de este espectáculo, he estado escuchando el álbum debut de Ho99o9 "The United States of Horror", que me ayudó un poco a determinar estos movimientos maníacos.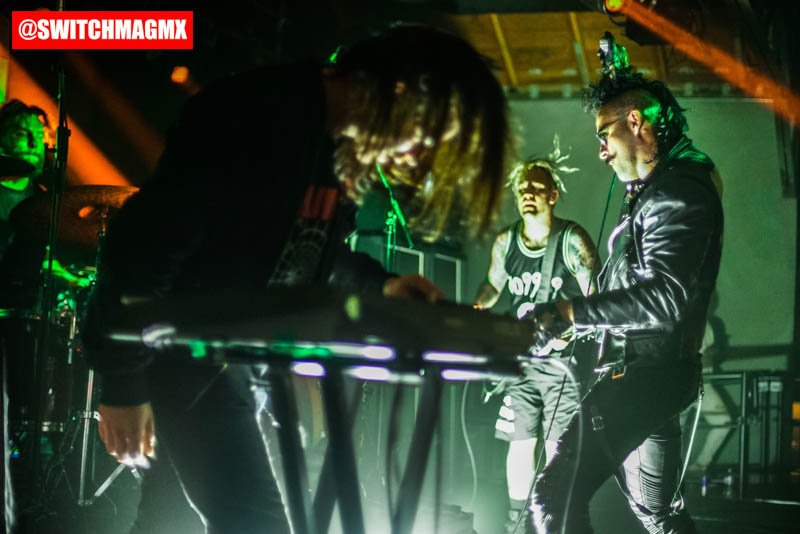 Estos chicos son una banda que tienes que ver en vivo y aunque canciones como "Street Power, Knuckle Up y New Jersey Devil son canciones increíblemente poderosas e intensas para mosh to, son jodidamente ridículas cuando te atrapan en una habitación oscura y sudada, casi llena a capacidad Nunca se sabe lo que harán. Saltan, vuelan y gritan por el escenario. La intensidad de la música junto con Eaddy volando sobre barandillas, Brandon rompiendo la batería y theOGM siendo un legítimo asistente musical y lírico, estos chicos son fácilmente una de las bandas más divertidas que he visto este año.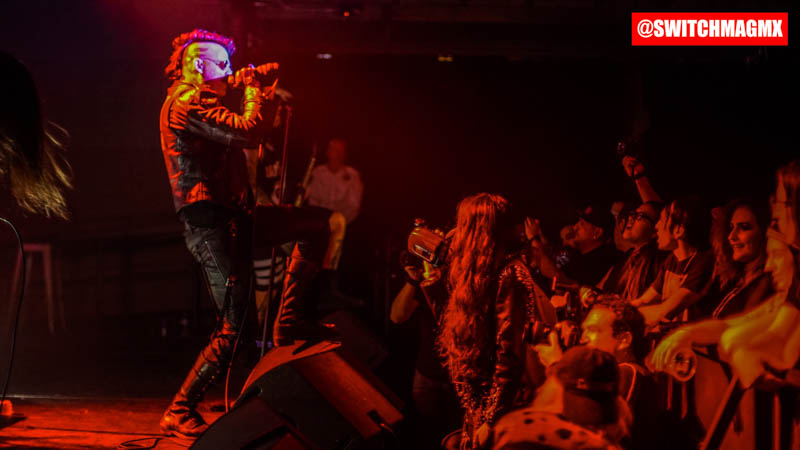 Ho99o9 ya me tenía como fanático de la música y con su actuación no estoy seguro de poder volver a perder un espectáculo local.
Ho99o9 y 3TEETH han terminado su gira por América del Norte juntos, pero Ho99o9 tiene algunas fechas en América del Norte, así como fechas europeas también, y 3 TEETH también estará de gira por el Reino Unido.
Para más información sobre las bandas echa un vistazo
3teeth.org y Ho99o9.com respectivamente.