Pharoah Sanders Quartet & Ravi Coltrane Quartet @ The New Mexico Jazz Festival 2017
Words and Photography by Christopher Acevedo
Ravi Coltrane Quartet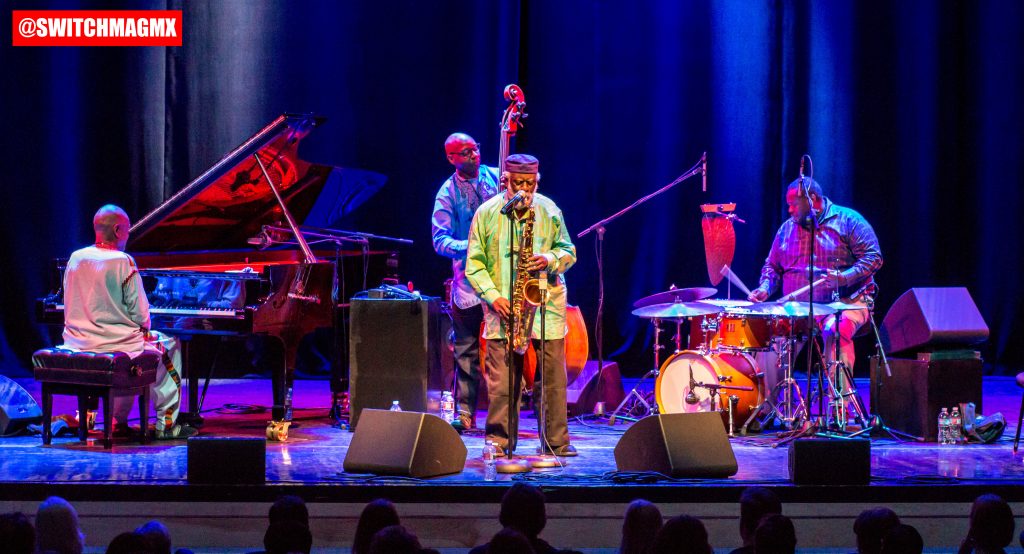 For its 12th season, the New Mexico Jazz Festival, a collaborative project of the Outpost Performance Space and the Lensic Performing Arts Center, once again offered an astounding assortment of significant artists.  At the later part of the series this year, two concerts linked together important strands of the tapestry of American jazz: Pharoah Sanders Quartet and Ravi Coltrane Quartet.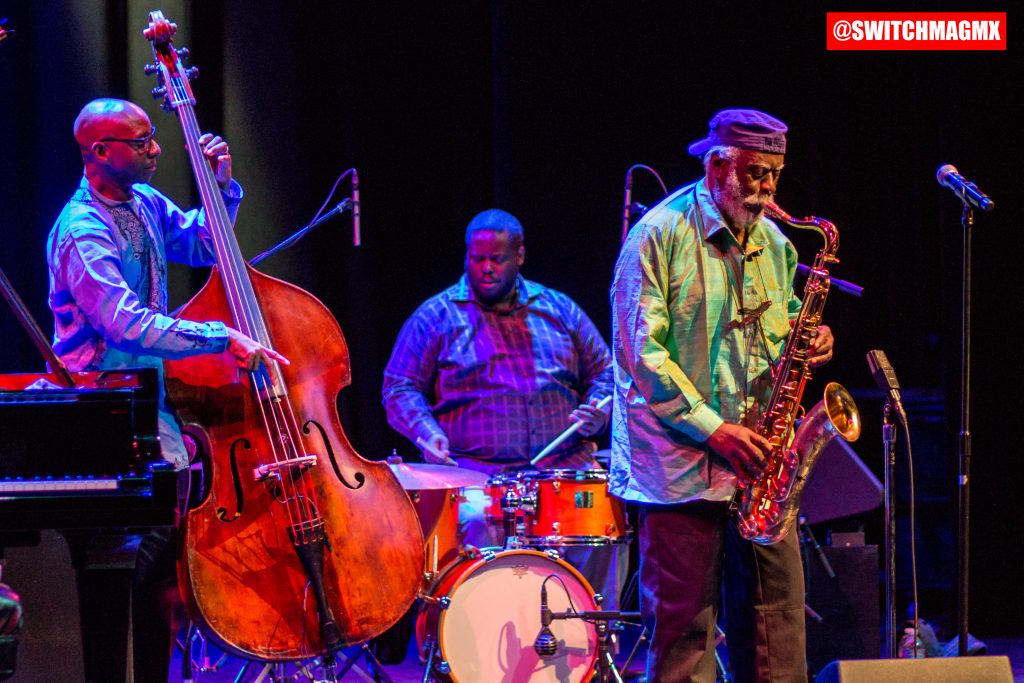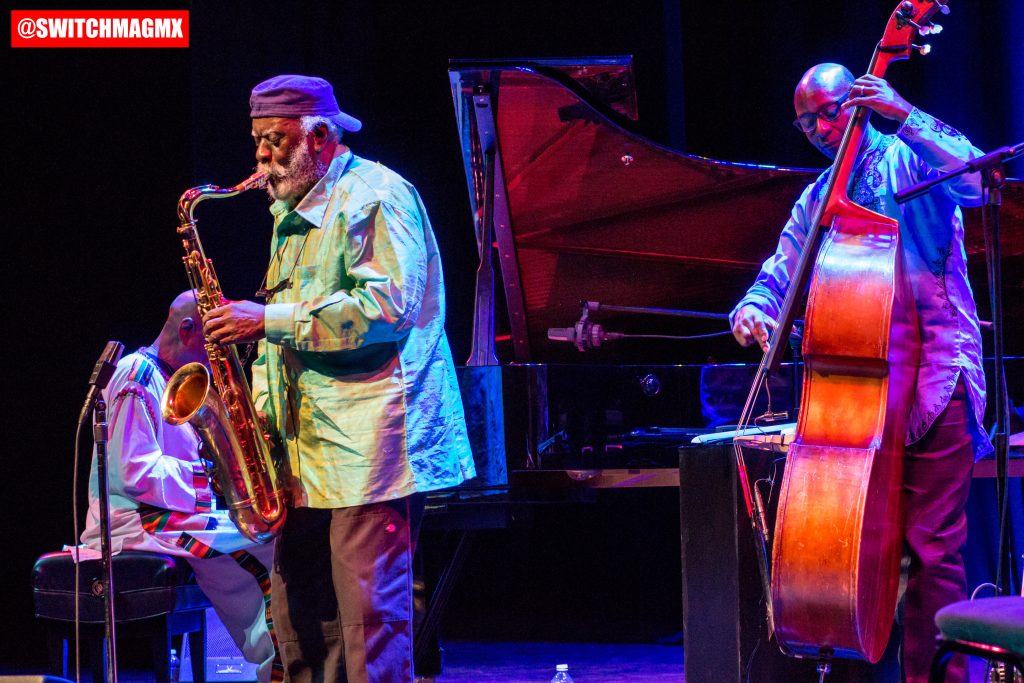 Pharoah Sanders Quartet, July 29th at the Lensic Performing Arts Center, Santa Fe, New Mexico
Pharoah Sanders, the legend who has influenced multiple branches of jazz, struck a contemplative tone during his performance at the Lensic in Santa Fe. With Sanders watching on, the bulk of the concert was carried by the understated frenetic intensity of William Henderson on piano, Nat Reeves on the bass, and Johnathan Blake on the drums. When Sanders took his place at the mic, he played with the precision, balance, and unbound brilliance that are the touchstones of his long and varied work. Sanders even treated everyone to a few dance moves, which was met with enthusiastic applause.
Pharoah Sanders continues his tour this fall with performances in Paris, France, Santa Cruz, San Francisco, and a series of concerts at Birdland in New York City.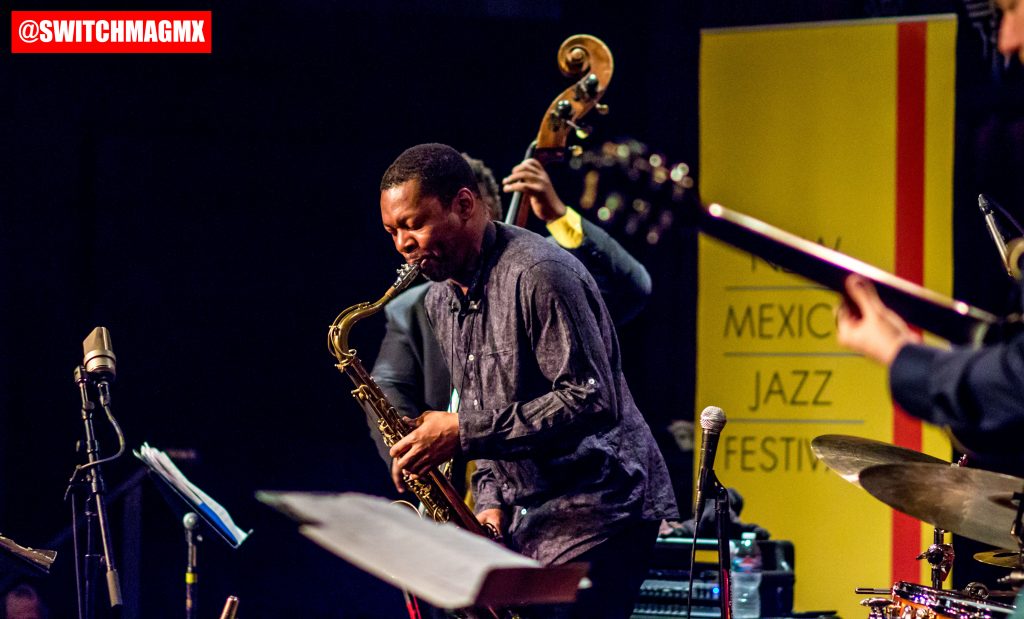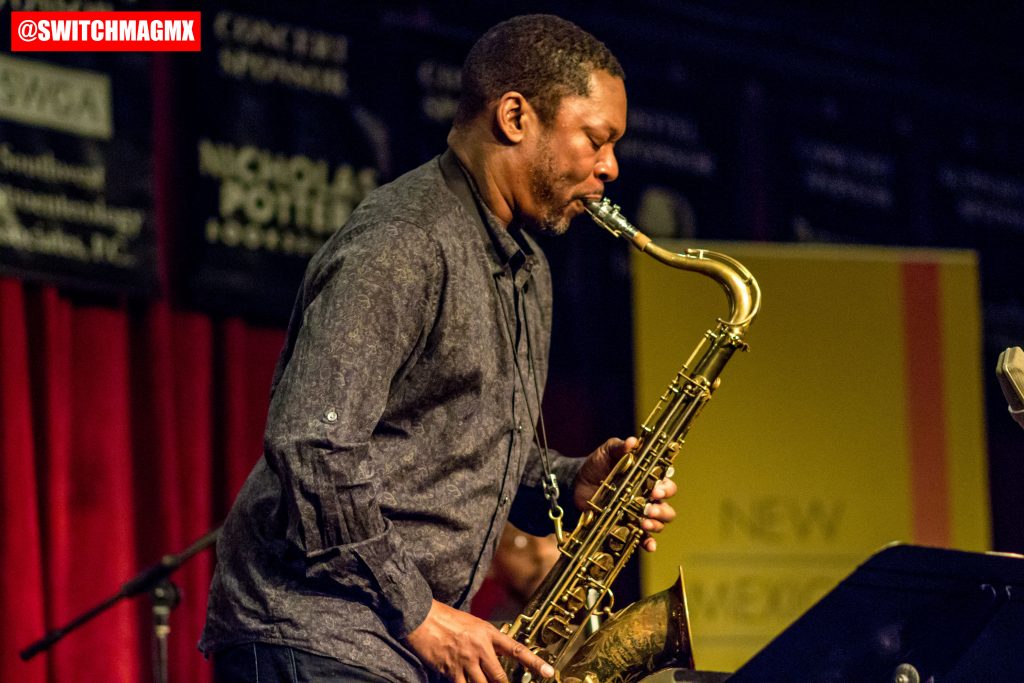 Ravi Coltrane Quartet, July 30th at the Outpost Performance Space, Albuquerque, New Mexico
Ravi Coltrane has been a frequent guest of the Outpost Performance Space for a number of years. This season, his quartet brought New Mexico a set of filled with nostalgia and innovation.
The quartet began with Coltrane's own unique compositions, which featured masterful playing by Adam Rogers on guitar. Coltrane's heritage was clearly evident as he wove his way through lines that displayed a love of personal creation and familial tradition.
One highlight was the beautifully reimagined "For Turiya" from Charlie Haden's 1976 album of duets, "Closeness," which originally featured Alice Coltrane on harp.
This concert served as an affirmation that the Ravi Coltrane quartet continues to skillfully reinvigorate the legacy from which they came as well as bring new creative force to the jazz world at large.
Ravi Coltrane was joined by Adam Rogers on guitar, Dezron Douglas on bass, and EJ Strickland on the drums
The Ravi Coltrane Quartet continues their tour in Palo Alto before moving on to international dates.
For tour dates and information on Ravi Coltrane, visit http://ravicoltrane.com/index.php?id=tour-dates
For more information on the Lensic Performing Arts, visit http://www.lensic.org
For more information about the Outpost Performance Space, visit http://www.outpostspace.org
Words and Photography by Christopher Acevedo