Dashboard Confessional @ The Hollywood Palladium 4/21/18
Dashboard Confessional @ The Hollywood Palladium 4/21/18 Fotografia Por James Alvarez
Dashboard Confessional finalizó la fecha final de su gira norteamericana "We Fight" este fin de semana en el famoso Hollywood Palladium de Los Ángeles. Kississippi y Beach Slang abrieron el show, a una sala llena de fanáticos confesionales del Dashboard.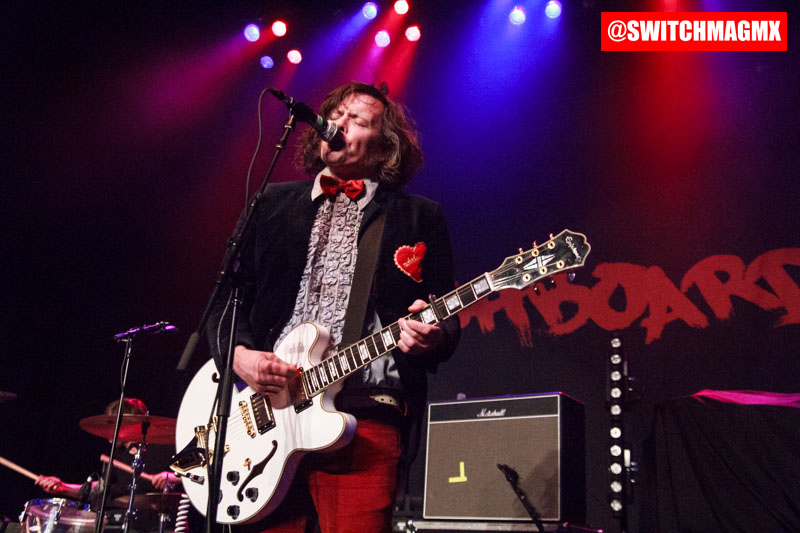 Beach Slang
La gran energía de Beach Slang estaba llena de sus propias y pegadizas canciones de punk / rock 'n' roll; y un popurrí totalmente inesperado pero completamente increíble de himnos de rock de los 90's. Ver a la banda interpretar canciones como "Ride The Wild Haze" y "Atom Bomb" siempre es divertido, pero escuchar la voz áspera del cantante James Alex cantando canciones de Oasis, Third Eye Blind, Smash Mouth, The Pixies, Dramarama y Santana fue otra cosa ! Al final del set de Beach Slang; la multitud dentro de The Palladium fue bombeada y lista para cantar sus corazones para los cabezas de cartel de la noche siguiente.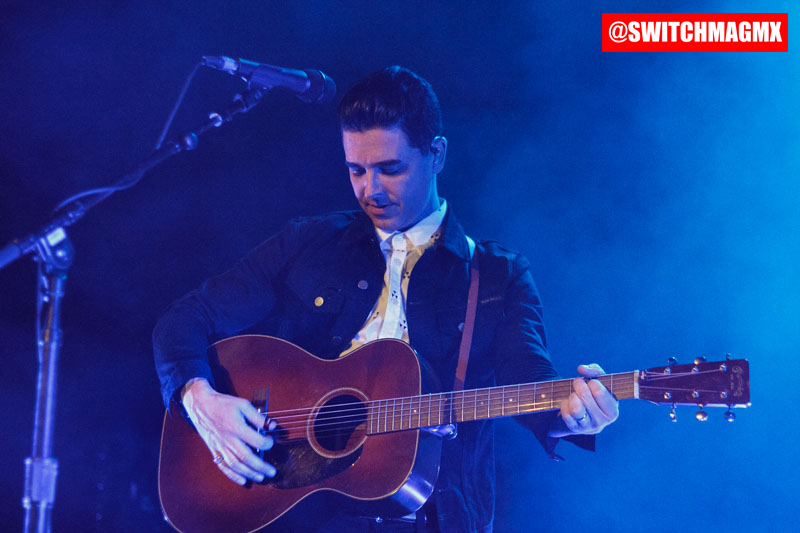 Dashboard Confessional
Las luces se atenuaron cuando Chris Carraba, comandante en jefe del Dashboard Confessional, subió al escenario y se lanzó a "The Places You Have Come to Fear The Most" en su guitarra acústica. La multitud comenzó a cantar al unísono; y no se detuvo por el resto de la noche. Sus hermanos de Dashboard se unieron a "We Fight", uno de los singles más importantes del nuevo disco de la banda; Sombras Crooked de 2018. La banda cambió de engranaje a la perfección, entre sus melodías de rock conectadas y los himnos acústicos de corazón. Dashboard Confessional tiene algunos de los fanáticos más dedicados del universo, cada vez que Chris Carraba se alejaba del micrófono, el público estaba allí para llenar los espacios en blanco y cantar para él. La banda tiene tantos éxitos, es casi imposible decir qué canciones fueron las favoritas de la noche. Terminaron el set con "Hands Down" y la montaña rusa de emociones dentro de The Palladium, terminó con una nota feliz.
Beach Slang: Facebook/Instagram/Twitter
Dashboard Confessional: Facebook/Instagram/Twitter